It's nearly time - the Splendour In The Grass line-up is just one day away from dropping and we here at The Music are very, very excited about it.
So comes the time where we take a crack at who could have scored themselves a spot on the 2020 line-up.
We may not always nail it but you know what, we really do like playing detective for the afternoon. Here's who we think are a chance on this year's Splendour In The Grass line-up.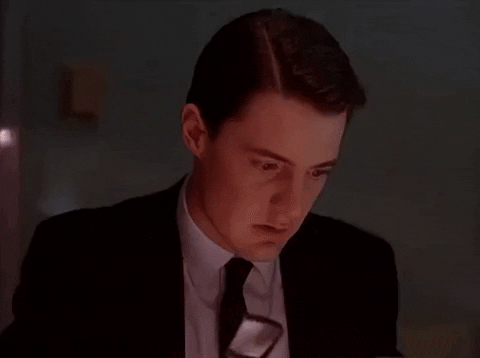 Don't miss a beat with our FREE daily newsletter
All we're saying is that The Strokes have got plans for their first new album in seven years, started playing shows in the US again, just dropped a new single and they have a very large gap in their international tour schedule (like a 9 June to 13 August sized gap). The group headlined Splendour in both 2010 and 2016 so we'd be stoked to see them return once more.
Del Rey (aka Elizabeth Grant) hasn't got any shows locked down past her appearance at Primavera Sound on 12 June. C'mon Lana, we loved you so much that Norman Fucking Rockwell was The Music's Album Of The Year for 2019 - it's time for an Australian appearance.
Scott was due to appear on the cancelled SandTunes line-up in November last year and hasn't announced any Australian shows since. According to his website, Scott only has shows confirmed through to his Coachella appearance on 18 April.
1. Minogue has no dates listed on her website for 2020.
2. Her Glastonbury 2019 set has already gone down in the history books.
3. Kylie, please bring Nick Cave along to recreate this magic moment and our hearts will forever be complete.
Look, it's wishful thinking but we're always hoping for a Powderfinger reunion. The group played the first-ever Splendour In The Grass, it's been 10 years since they split and they did a cheeky near-reunion at the 2017 festival (it's not just us, news.com.au are thinking it too). It's 20 years since the release of the group's Odyssey Number 5 album so if this happens prepare to seeing us in the crowd screaming along to My Happiness.
It hasn't been that long since $uicideboy$ last visited Australia but they've just dropped their latest album Stop Staring At The Shadows so we think they'll want to show it off to Australian fans real quick.
Plum was on last year's Splendour In The Grass line-up but given her HUGE run on the 2019 Hottest 100 list, we reckon she'll make another appearance this year.
Bright Eyes are back, baby! Much like The Strokes, the US group are back making music this year. It gets better though; they've got shows booked on 20 June and nothing until early September.
The Splendour In The Grass 2020 line-up drops tomorrow morning at 8am. Stay tuned for all the info.